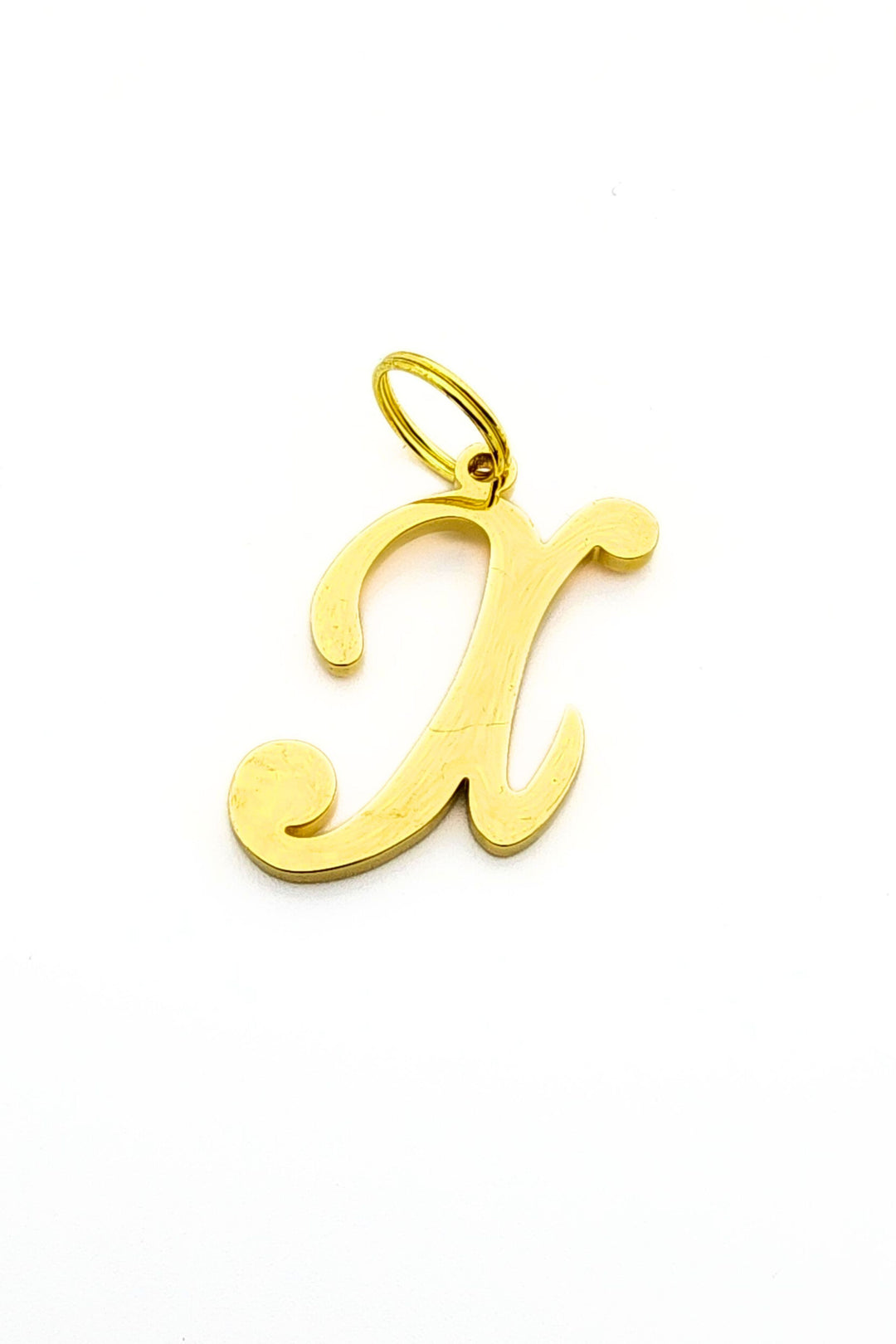 Initial Letter Jewelry Dog Tag - X
Finely crafted with a luxurious gold-tone finish, our Initial Letter Jewelry Dog Tag adds an elegant touch of sophistication to any look. Its bold lettering and sleek design make it the perfect complement to one of our Cuban Link Chains, creating a timeless and classic style.
Here are some helpful tips to ensure your product remains in the best possible condition over an extended period of time:
Store your jewelry in the original packaging or a soft pouch to avoid scratches.
Try to avoid daily contact with water.
Remove jewelry when applying perfume, hairspray, soap or lotion.
Polish your products carefully with a soft, lint free cloth or clean by hand with lukewarm water. Do not soak your products in water.
Dry with a soft, lint free cloth to maximize brilliance.